Yonkers vehicle Accident Repair
Auto Body Shop Yonkers NY
At Merit Auto Body, we have dedicated more than 55 years to collision repair for all vehicles and insurance providers in the Yonkers and Westchester area.
After an accident, knowing what to do and who to contact can be confusing. Your focus should be on your health, safety, and normal routine. Immediately after an accident, we can handle the entire process for you. By contacting Merit Auto Body first, you can use our 24/7 emergency towing services, free insurance claim processing, and rental car accomodations. We can communicate directly with your insurance company and use our knowledge of your rights under the law to ensure the fastest results without you spending hours on the phone. Let us help you in your time of need – this is what we do best.
Once your car is in our shop, our highly-experienced estimating staff will consult with you and help you decide what options are best for you and your vehicle. Then, our iCar Gold Class-certified auto body repair professionals will get right to work.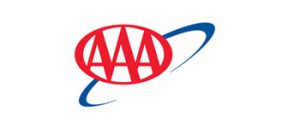 Vehicles Accepted at Merit Auto Body
Merit Auto Body accepts all vehicle makes and manufacturers, including late model and luxury vehicles such as Mercedes and BMW. We are also a direct repair shop for Kia vehicles.
As an Assured Performance-certified auto repair shop, our standards have been vetted extensively against the standards of many of the world's largest vehicle manufacturers. 
Contact Merit Auto Body today to get your thorough, no-obligation auto repair estimate.